Do you have employees who help train new hires?
Or maybe you have some individuals who would shine in an on-the-job training role?
A new course has been developed that will help sharpen the communication skills needed to instruct trainees.
The NIMS® Mentor Workshop is a six-session, six-week virtual program that results with an On-The-Job Trainer certification. Seasoned mentors are also encouraged to take part as a refresher course.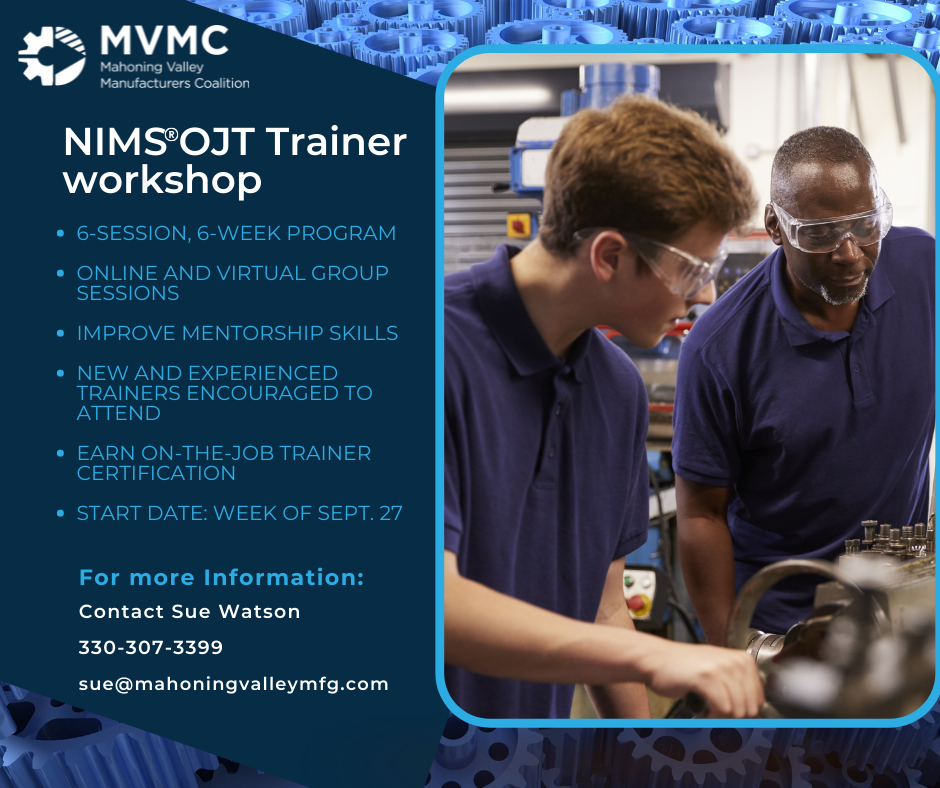 The workshop combines online learning modules, virtual group coaching sessions and on-the-job practice.
Starting the week of Sept. 27, the next round of the workshop will be offered.
Learning curve
During a recent pilot run, Rebecca Peddicord, training coordinator with Pennex Aluminum Company, said she took away a lot of useful information.
I definitely learned a lot from this program, including the correct steps on how to train someone," Peddicord said.
Learning wasn't limited to training.
Peddicord said she learned about her style of communication, "such as how others may perceive me and how I communicate," she said.
Workers from different companies were involved in the course, which was once a week through Zoom.
Together, participants discussed their strengths and areas they struggle, "which helped us relate to one another," Peddicord said.
Sign up now
Everyone going through the program will build and improve their guiding skills through three areas: a methodology for structuring training; communication best practices; and a coaching continuum to help learners advance their mentoring skills.
Cost of the workshop is $1,495 per participant. There is a discount available for MVMC members.
For more information, contact Sue Watson at 330-307-3399 or sue@mahoningvalleymfg.com.
NIMS is a nonprofit organization dedicated to providing industry-developed and validated standards to help organizations increase performance of the manufacturing workforce.